Whether you need them to run, do sports, take a walk, or just simply for staying at home, headphones are a very important accessory in the life of almost every person around the world. It allows us to enjoy music or talk over the phone with actually having the phone almost glue to our ear.
Currently, Dodocool released a brand new Sports Headphone that is simply perfect. Almost every person that has bought it ended up loving it and recommending it to everybody. It has an amazing surrounding sound and is very compact and modern.
It counts with 3 buttons that work for up, down, and to hang up at the same time that works for the control of the music. They are wireless, which means that you can connect them via Bluetooth. You will not need those annoying cables hanging on and that can cause a lot of trouble.
You can check them and buy them on https://www.dodocool.com/, Amazon or eBay.
Specifications
This Sports Headphone is made of ABS + TPE and it has a weighting range of 0.53oz / 15g and its size is of 1.80ft / 0.55m. It comes in red and black which gives it a distinctive look. In addition, has a Microphone sensitivity of -42±3 dB. The wireless working distance range is up to 33ft / 10m without any obstacle.
Its wireless version is of V4.1. The item size and weight are of 12.40 * 12.40 * 1.14 in and 62.79oz / 1780g respectively and the package includes a Micro USB to USB Cable, a pair of S-L Size Earplugs, and an instruction manual that comes in English, French, German, Spanish, Italian, and Japanese.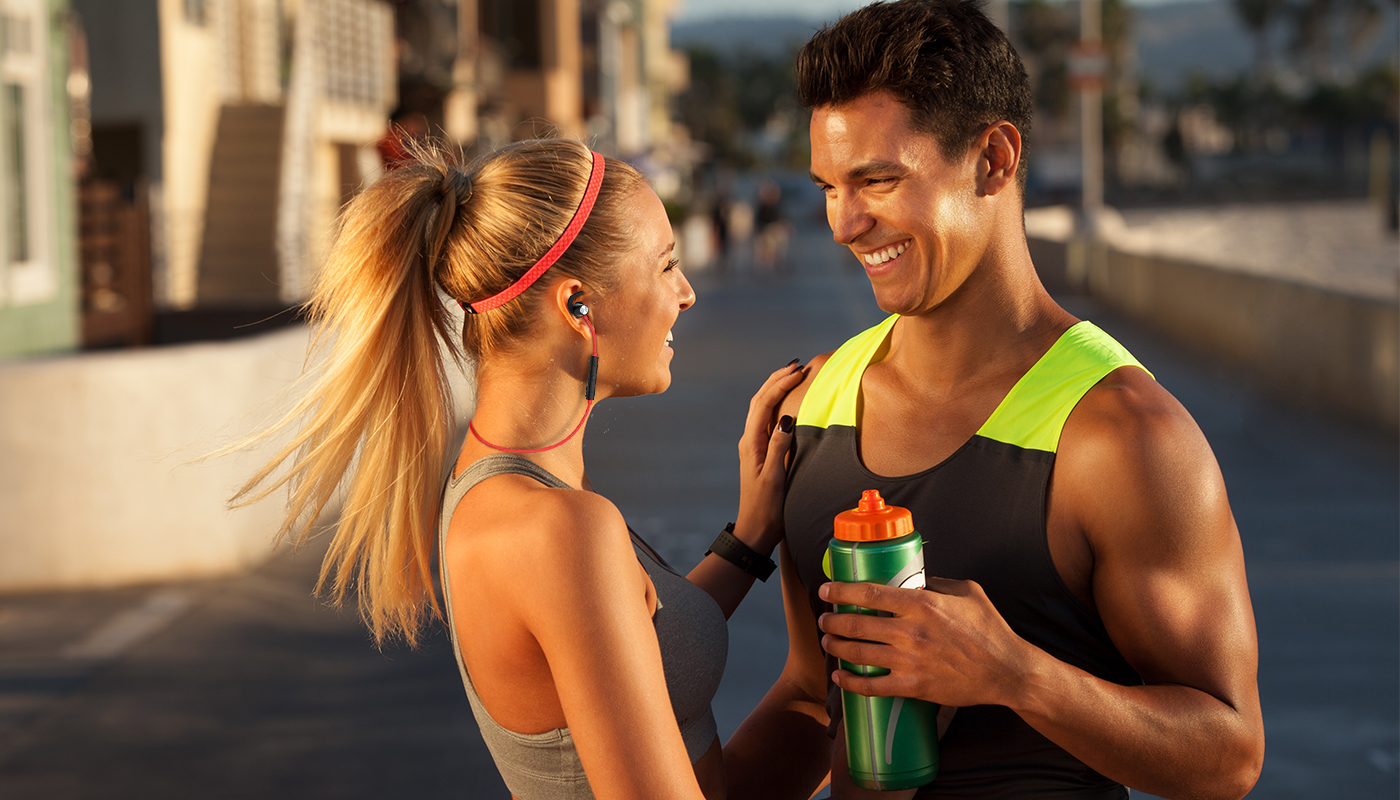 When it comes to its durability, if you are using it with music or phone calls, it can last up to 8 whole hours and in standby, it can last up to 360 hours! The Dodocool Sports Headphone has a capacity of 3.7 V, 110 mAh lithium polymer battery and needs a charging time of approximately 1.5 hours.
Why does everybody love it?
Dodocool Sports Headphone offers high-quality stereo audio and hands-free phone calls. It is very comfortable and it's perfect for when you are practicing any sport while filtering ambient noise. It will not fall off your ear!
It has a base and treble and awesome sound. Its HD wireless transmission delivers high-fidelity stereo sound quality with low latency. It's almost perfect for its design, comfort, performance, and durability. It also comes with a protective carrying case, perfect for the storage and transport of the headphones.
Thanks to it are possible to enjoy music or phone calls with the built-in HD microphone anytime. It can connect with Bluetooth-enabled Smartphone, tablets, personal computers or other devices up to 33 feet away.
You will not have worry about dropping the earphone during sports, such as running, hiking, camping, biking, jogging, and more. You can wear them like a necklace around your neck and you can still be able to adjust the volume, control media playback, and answer/reject/transfer/end calls.